Problem solving and creativity:
the development of UniversityLab II projects continues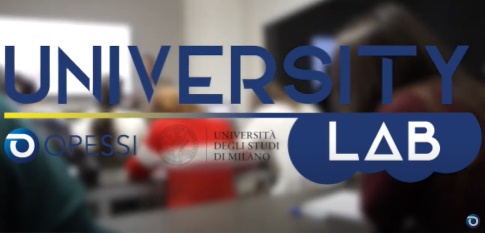 The students of the second edition proceed with the work, adapting themselves to the situation in the best possible way: they work from the room, from the kitchen at home, on Zoom or other usual application, they carry on the activities in their respective roles of technologist, engineer, cost and marketing manager.
They are currently engaged in the study of plant engineering: with the technical support of our specialists, are working on the line-layout and concluding some cost arguments. In parallel, the study of marketing aspects continues, which began in phase 1 with market analysis, potential, target audience and the definition of a communication plan. Let's release the imagination!
We are living a particular and constantly evolving edition. The situation is representing a double challenge for the students: to live the experience of working in the company, but also to go beyond the difficulties and limits dictated by uncertain situation.
Nevertheless, everyone is showing great ability and commitment in applying the skills acquired during the university course.
Companies support
The companies involved have shown themselves collaborative and willing to provide know-how and technological support, organizing themselves to carry out the trials in their own laboratories. Students – for the moment – will only have "remote" access.
On the positive side, it will be possible to attend multiple industrial trials, travelling virtually throughout Europe, between Denmark, Germany, Holland, Italy and Austria.
A special edition
The project continues its development thanks to a network that sees the young participants with their enthusiasm, the experience of the Opessi team and the specialists of the companies, the University professors and their constant support to the development of the project.
Follow us for the next updates!
 Discover more about UniversityLab project and watch the video of the initiative on our Youtube channel