WDS and CHOCOTECH

synergistic in the CONNECT 3D JELLY project
Our Representatives Winkler und Dünnebier, specialized in molding systems, and Chocotech, leader in the construction of systems for sugar cooking, are among the players of CONNECT – Development Association for 3D JELLY. This project, born 3 years ago, represents a novelty in the confectionery sector, innovating, in particular, the industrial process of production of 3D Jelly candies.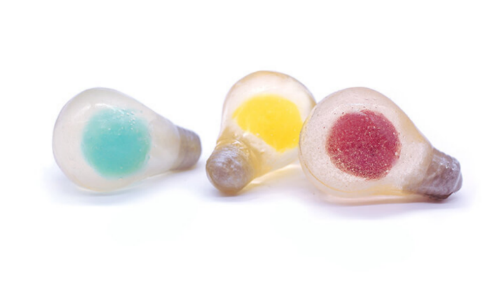 ---
3D Jelly: from two-dimensionality to three-dimensionality
 Fruit gums and jellies are available in a wide range of shapes. Traditional Jellies are produced by depositing a jelly mass into a starch bed or in a silicone mould. This traditional production process does not allow for 3-dimensional shapes and every product has at least one flat side (so-called 'flat-back jellies').
 The new 3D jelly production technology, on the other hand, makes it possible to create a completely 3-dimensional product, without a flat side, depositing hole, ridges or folding edges. This represents an innovation for the confectionery market.
 The CONNECT team has developed an innovative product concept, researched the necessary raw material properties, worked out recipes, designed shapes and built the right system. Always scientifically accompanied in order to achieve well-founded market relevance for the confectionery industry.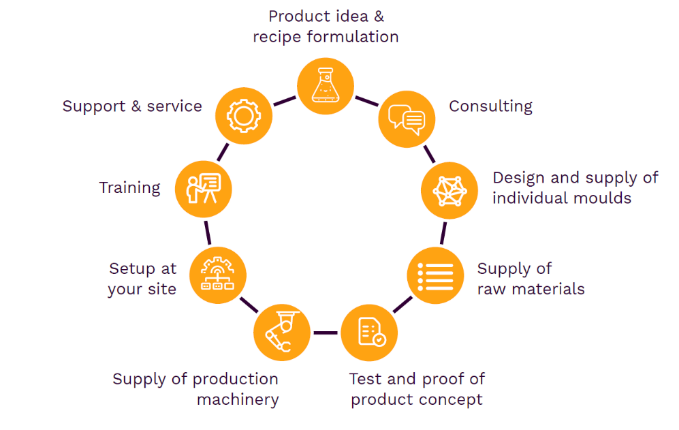 The technological contribution of Winkler and Chocotech
As part of this project, Chocotech guarantees perfect control of the cooking process of the masses: in fact, it provides the quality and quantity of product suitable for the challenges of processing 3D Jelly, in terms of temperature, pressure and holding time.WDS, on the other hand, ensures the modeling of the mass into three-dimensional shapes.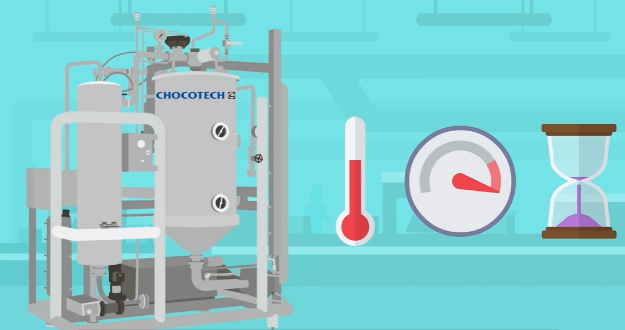 The development of this type of product passes through a process of depositing, cooling and, finally, demodelling the shapes. Our representatives are able to cover all production phases: contact us for any further information on your projects.