A NETWORK OF PEOPLE, PASSION AND SOLUTIONS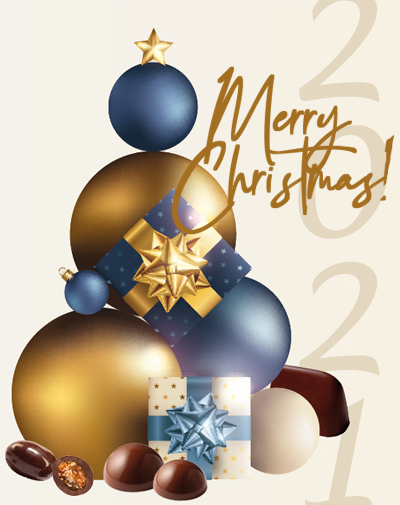 We carry out customers'ideas thanks to our two divisions:
Sweet and Chocolate Technology: production of chocolate, candy, nougat, bars, snacks, sweet and savoury baked products, special items such as extrusions, clusters, creams. Machines and accessories for Food, Dairy, Chemical, Pharmaceutical and Cosmetic Industry, raw material storage silos and fluids managing.
Packaging and Handling Systems: from production to packaging and robotic cartoning/ palletizing, integrating the plants with automated warehousing and related automated transports system (shuttles) for confectionery, bakery and dairy products, pharmaceuticals and chemicals.
A NETWORK OF PEOPLE, PASSION AND SOLUTIONS
Diamo vita alle vostre idee grazie agli oltre 3.000 specialisti che ogni giorno lavorano con noi con professionalità e passione per offrirvi le migliori Tecnologie per la Produzione Dolciaria e del Cioccolato: lavorazione del cacao, produzione di cioccolato, caramelle, torroni, barrette, snack, prodotti da forno anche salati o speciali come estrusi, agglomerati e creme. Ma anche macchine e accessori per l'industria Alimentare, Casearia, Chimica, Farmaceutica o Cosmetica, dai Silo di stoccaggio materie prime alla gestione fluidi.
Sviluppiamo anche soluzioni per Packaging and Handling Systems: dalla produzione alle macchine confezionamento fino all'incassamento e integrando magazzini automatici e trasporti automatizzati per prodotti dolciari, da forno, caseari, farmaceutici e dell'industria chimica.
Development
Generation of new products and maximisation of the current lines
Development and maximisation
From projects for the development of new products and lines, to the increase of efficiency and technological adaptation of existing plants.
Realization
Realization of high efficiency plants and production
HIGH EFFICIENCY MACHINES
The best cost / benefit relation guides us in offering customers machines and lines with high production efficiency.
Assistance
Assistance service always available to provide support, spare parts and schedule technical interventions.
OUR FLAGSHIP
We know that support is essential for our customers. Our philosophy? We treat others as we would like to be treated.