Vacuum Cooling & Baking Solution presents the VACTORR collection
Vacuum Cooling and Baking Solutions is, together with BVT, one of four independent companies in the Bakery Equipment division of the Verhoeven Family of Companies. It is the world market leader in vacuum cooling and baking systems for bakery industry. This revolutionary technique results in significant savings of time, space and energy in the cooking and cooling process.
This is an already known and consolidated technology that has been completely re-engineered by our represented company BVT, applying it to industrial production. Many systems have already been installed, also in the version for continuous production lines.


---
This system for industry is presented under the brand name VACTORR, which is a fusion of the abbreviation for Vacuum (VAC) and Torricelli (TORR), the surname of the Italian scientist Evangelista Torricelli who in the 17th century demonstrated the existence of vacuum in nature and invented the barometer.
The VACTORR portfolio consists of three segments:
VACTORR A
This is an all-in-one mobile laboratory unit for the research and development phases, ideal for production testing that can provide data to be evaluated in process and product definition. Recipes, baking time and curves can in fact be tested and optimized to achieve the best results. The compact unit is designed for use in a variety of situations, both at BVT and on-site at the customer's production facility.
Tech data:

Tray solution
Capacity: 1 tray 800x600mm
Dimensions W x D x H: 1240 x 1140 x 1970
Electrical connection: 3 phase 380-460V +/-10% 50/60Hz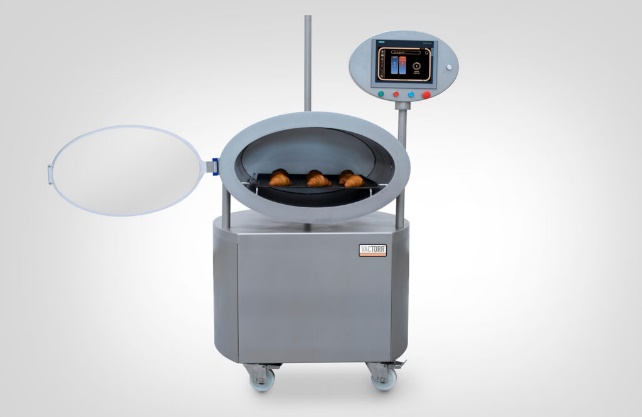 VACTORR B
Compact all-in-one solution for vacuum cooling and batch cooking, combining the latest technology with "safety first" as standard.
Tech data

Rack solution
Capacity: up to 20 batches (depending on product and rackload)
Electrical connection: 380-460V 50/60Hz | IEC | UL/cUL on request
Available in three dimensions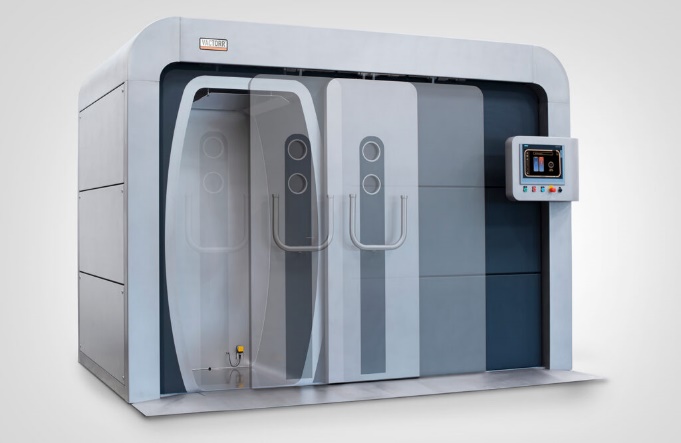 Features of this versions:
all-in-one compact solution, with integrated chamber and pump system
construction tested according to NASA-developed testing software
safety first approach: extended safety packaged for ultra safe standard proof operation
exclusive use of A-brand components
integrated energy recovery system
rounded corner architecture for optimal hygiene and durability
v-finish preventing moisture and dirt absorption
intuitive user friendly touch screen operation
pulse mode for optimal product control operation
VACTORR C
This version responds to the needs of the industrial baking world. C stands, in fact, for "Continuous", industrial baking. The service offered by BVT includes, of course, first analysis of the needs, testing, development of the concept, engineering, production and installation of the plant.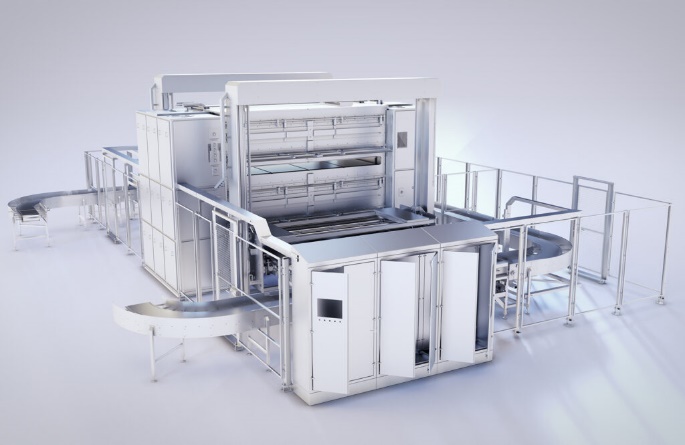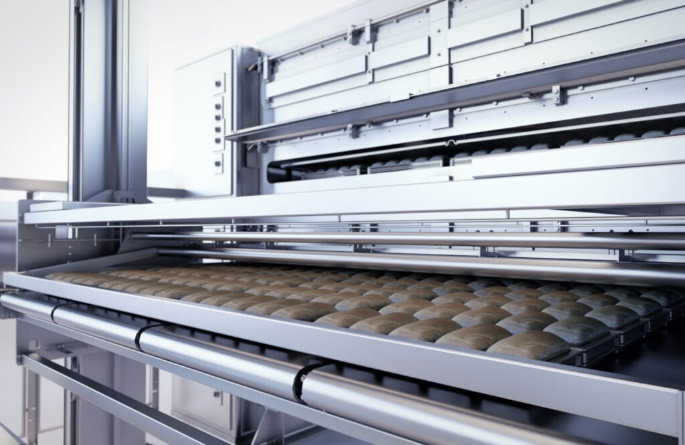 ---



Focus on Product
Vacuum cooking technology is excellently suited to the production of classic baked goods, especially if gluten-free.
In particular, there are significant advantages related to the following aspects:
Volume
Increased volume of the cooled product
Increased texture of the product
Increased stability of the product
Product Composition and Flavour
Reduced loss of moisture
Higher degree of starch gelatinization
Possible reduction of preservatives
Reduction of acrylamide
Better taste
Product Capacity
Due to the reduction on production space and time, production capacity is increased substantially.
Product Appearance
More intensive coloring
Balanced and equal product surface
More attractive overall product appearance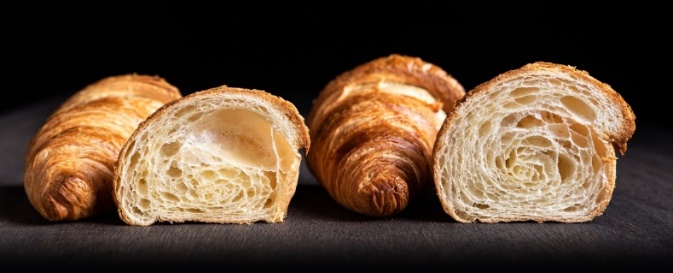 Extension of the Shelf Life
Due to the rapid cooling of the product in the Vacuum Cooling and Baking process, the contamination phase -temperature in which the cell division takes place every 6 minutes-, is reduced to approximately 3 minutes. The product is healthier and the shelf life is extended up to 30%.
Visit the website www.vacuumcooling.com , follow Linkedin page www.linkedin.com/company/vacuumcoolingandbakingsolutions/ and contact us for any further information.