Bars & Cluster:
Opessi on-line seminar for University students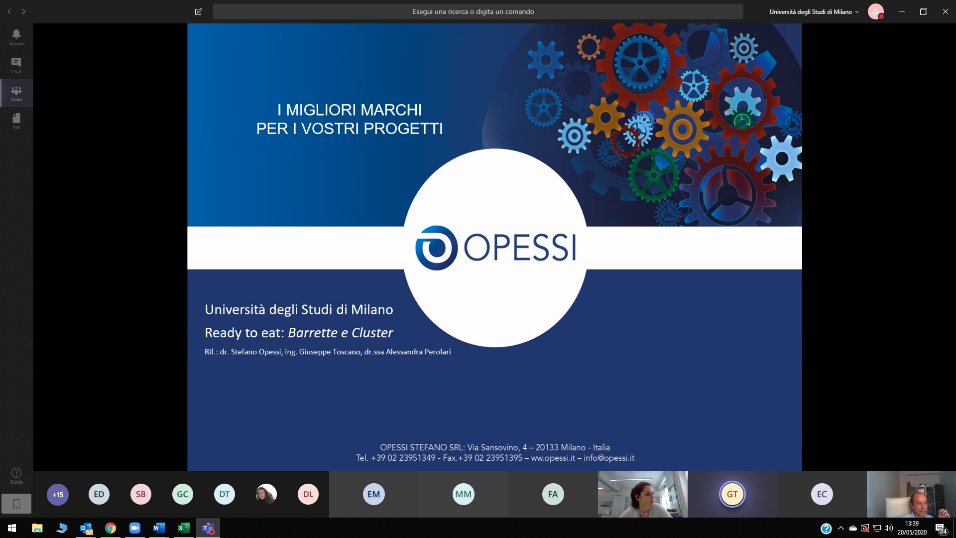 Once again Opessi met students of Master's Degree Course in Food Science and Technology of University of Milan.
The appointment concerned the Course of Raw Materials and Technologies of the Confectionery Industry. In the field of ready-to-eat confectionery products, the seminar was dedicated to the production of Bars and Clusters.
This occasion was held in an entirely digital format, from the presentation by Opessi specialists, to the videos dedicated to the production process of bars and agglomerates, up to in-depth analysis of component preparation, forming, cutting, coating, product packaging, including the technical focus on the plants dedicated to this type of production.
The lesson, which took place online in accordance with current safety regulations, was an alternative and interesting way for students to learn; interest and questions were not lacking.
In addition, Opessi srl is currently involved in the projects of the second edition of UniversityLab, the initiative born 3 years ago and now counted by the University of Milan itself among the paths of excellence that the Faculty of Food Science and Technology offers its students.