UniversityLab: ready for the new edition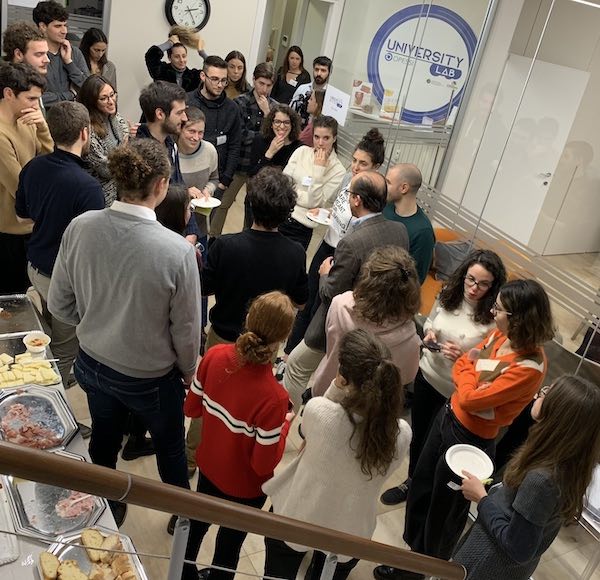 The project – born in 2018 on the occasion of Ipack Ima thanks to the collaboration between Opessi srl and Università degli Studi di Milano – is aimed at students of Master's Degree in Food Science and Technology, who will have the opportunity to practice and complete competences acquired during the University career applying them in all the steps linked to production process.
From conception to production
Students will benefit from the experience of established brands and technologists who will take part in the project with their know-how and infrastructure. They will be able to create a product and also prepare a professional presentation, anticipating the experience of working in a company. This allows them to enrich the curriculum and acquire useful contacts and skills in view of future job placement.
50% of students of UniversityLab 2018 have found employment before or immediately after graduation.
How does it work?
All interested students sent their application to participate in a preliminary training meeting, in which the Opessi team presented the technologies available for the realization of the product, which will then be developed in collaboration with Industrial Partners.
Then students will have one month to design a totally new food product – or innovative one for ingredients and / or production methods – to be presented to UniversityLab team at the end of January 2020.
UniversityLab Scientific Committee will take care of the selection of the projects that then will be carried out.
Conclusion of the project
The results will be presented on the occasion of an event that will also involve companies in the field.
During the activities, students are supported by the entire UniversityLab Team: our commitment is to encourage young future professionals to develop the process of designing new products and applications through "learning by doing" methods, in a context that involves important European companies.