Service days: networking and training dedicated to Customer Service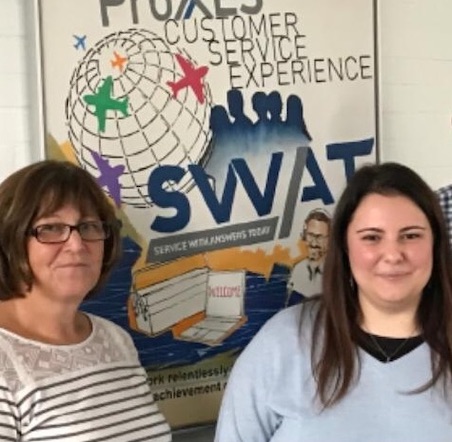 After the visits to Theegarten and HDM, the updating and networking activity continues between Opessi Customer Service and Companies: a new opportunity to keep up with the technological and organizational aspects, with the current and future projects of the Companies.
Meeting colleagues from Sollich, Chocotech and Stephan Service Department
On this occasion Loredana and Stefania met Team Service from Sollich, specialized in coating and tempering of chocolate and in the production of forming, extrusion and cutting systems for snacks and bars,  Chocotech, which offers innovative solutions for sugar cooking and candies, and Stephan, specialized in the production of machines and system for mixing, emulsifyng and cooking sauce and cream. 
First they visited the area where the machines are manufactured and then they deepened what concerns organization of shipments.
An excellent Customer Service
This experience confirmed again that improving work and speeding up the service are common goals and that meeting people you work with, managing customer's needs every day, creates excellent results.
In Opessi the focus on collaboration is maximum to guarantee an excellent Customer Service, demonstrating to Customers, together with the Companies we respresent, the importance of always count on reliable Partners.
Loredana and Stefania with german collegues from Stephan, Sollich and Chocotech